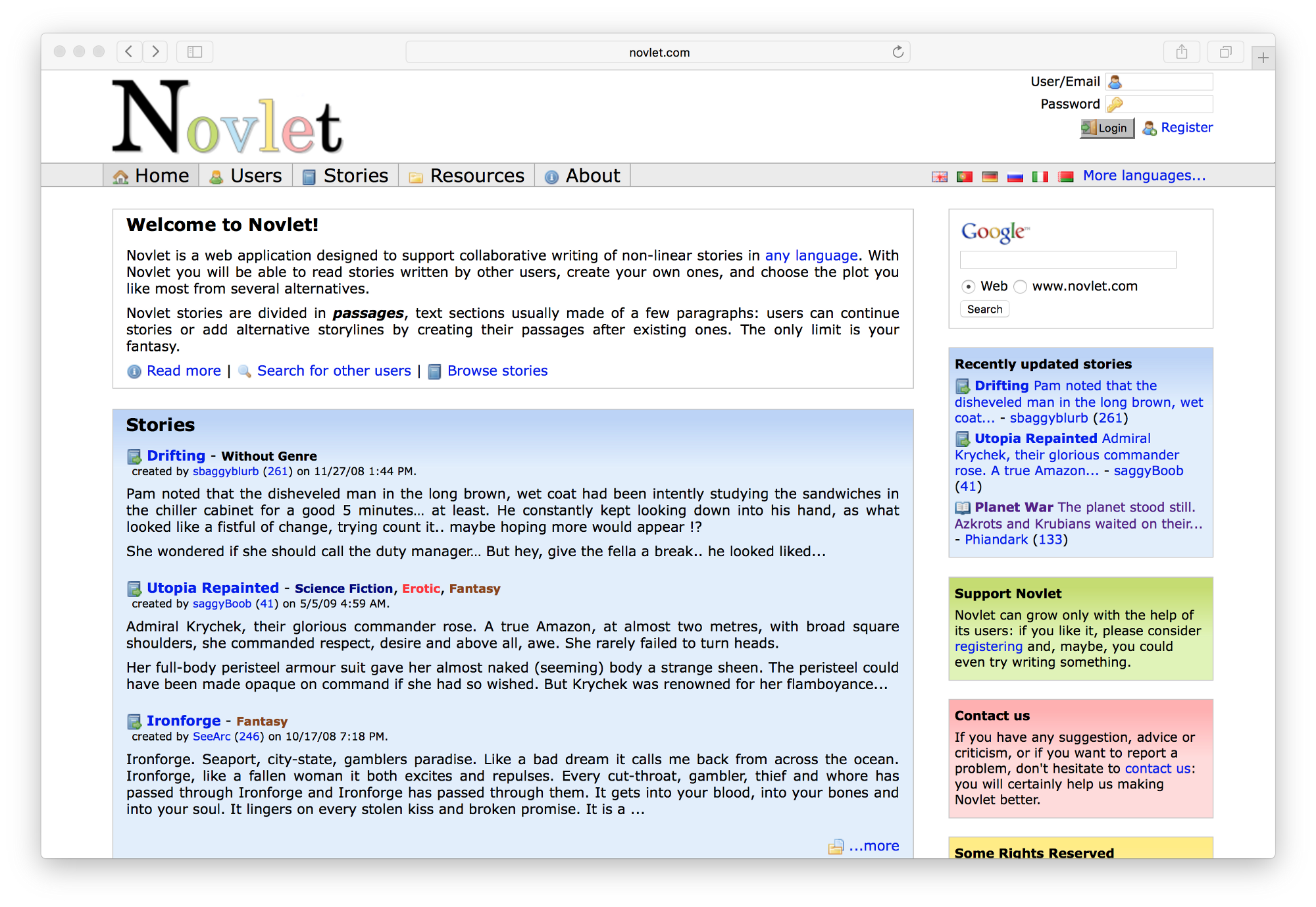 Novlet
2007–2016: documenting our journey
Towards the end of 2006, Daniele and I were studying in Milan and were looking for interesting things to do with our abundant spare time. One of the ideas was a website where users could collaborate on fiction in a non-traditional way. Stories could be the product of the work of multiple authors, who could decide to work together on a common plot line or branch off to explore different ideas.
A few months later, at the very beginning of 2007, we opened up novlet.com to external users, hoping that our attempt at explaining what we had in mind would resonate with someone.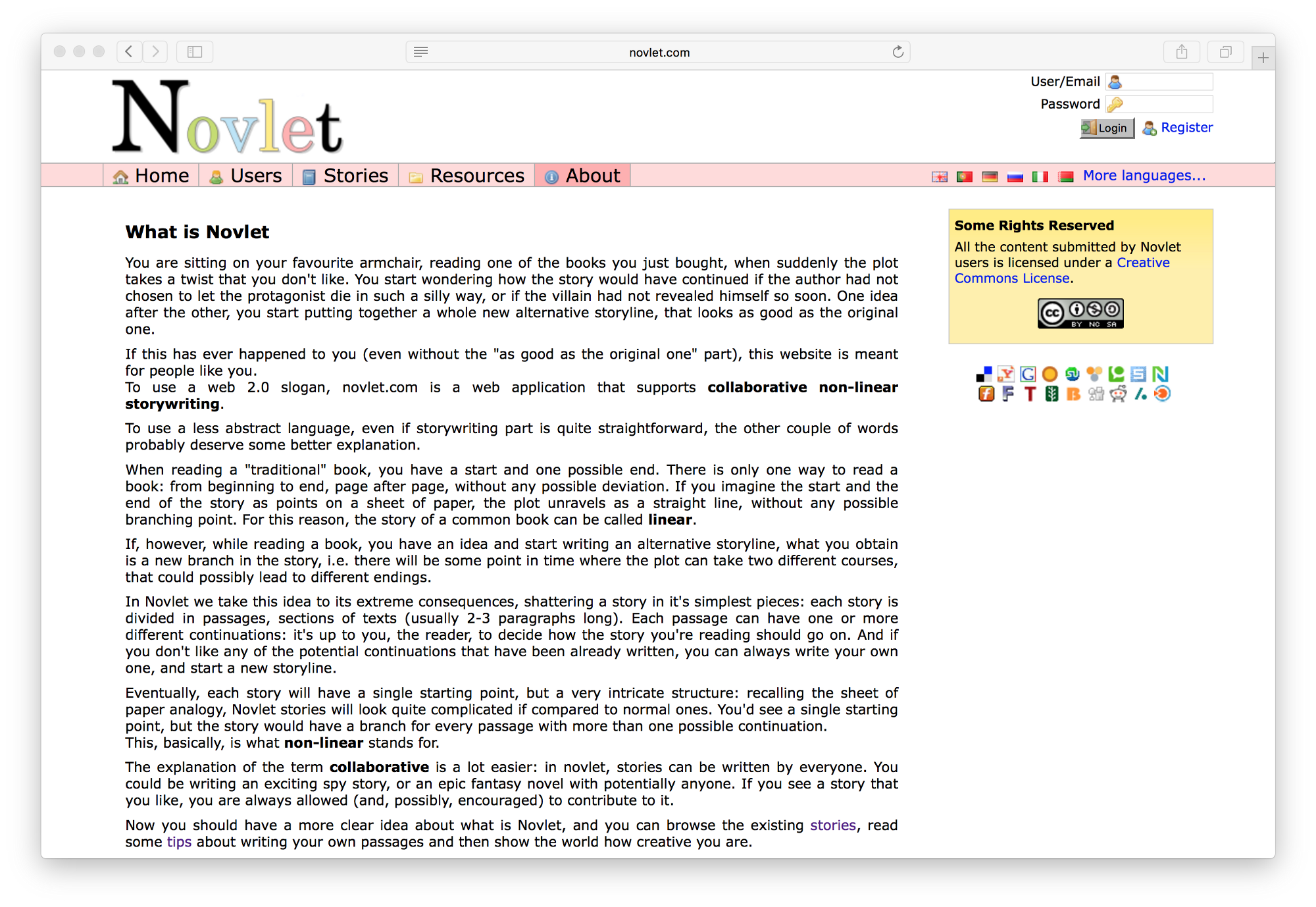 Before long, users were starting to contribute stories faster than we could read them, some even volunteered to translate our application to their languages. We were very happy to notice that the atmosphere was extremely collaborative, and authors were welcoming of contributions from others, even when these diverged from the story line they had originally imagined for their story.
Of course, all of Novlet's value came from its community, from people who decided to dedicate their time and creativity to write stories for others and themselves. We are deeply honored that someone decided to put that effort into something we built and it informed everything we did ever since, pushing us to work on user-facing products.
Since launching Novlet, and despite the great satisfaction we got from seeing users contribute high quality content on the website, we moved on to new adventures. We launched bitlet.org, which got a lot of attention since the very beginning, and later got very satisfying and rewarding jobs that unfortunately didn't leave enough time to side projects.
On the other hand, a project like Novlet would need more attention: its visuals show the decade that passed since we originally built it, our nature of engineers guarantees that a "small tweak" would almost certainly lead to a multiple-months stream of work and spammers make sure that we can't just leave Novlet be without supervision.
It is with a heavy heart that we decided to shut the site down and write this page as a testament to our passion for the project and gratitude to our users.
We decided to collect a few of the most interesting examples on Medium:
You can find a few more examples in Echoes from Novlet.
Thank you all,
Daniele Castagna, Alessandro Bahgat
Liked this?
You can sign up here to be notified of new content. Low frequency, no spam.