This post is a summary of the weekend we spent at the Kings of Code 2012 Hack Battle in Amsterdam. What started as an occasion to get to know smart people doing cool things in Amsterdam (something I look for since I moved here) turned out to be one of the funniest experiences I had in a while.
After a brief presentation of the services offered by the hackathon partners (Apigee, Esri, Spotify and Sendgrid) Diderik, Mattia, Mike and I teamed up to build the hack featured here. We started with the most obvious concept we could come up with: putting songs on a map and having people visualize them. We tried to elaborate the concept to include as many of the partners' APIs as we could, but then we decided for something simpler, something we could build over the weekend.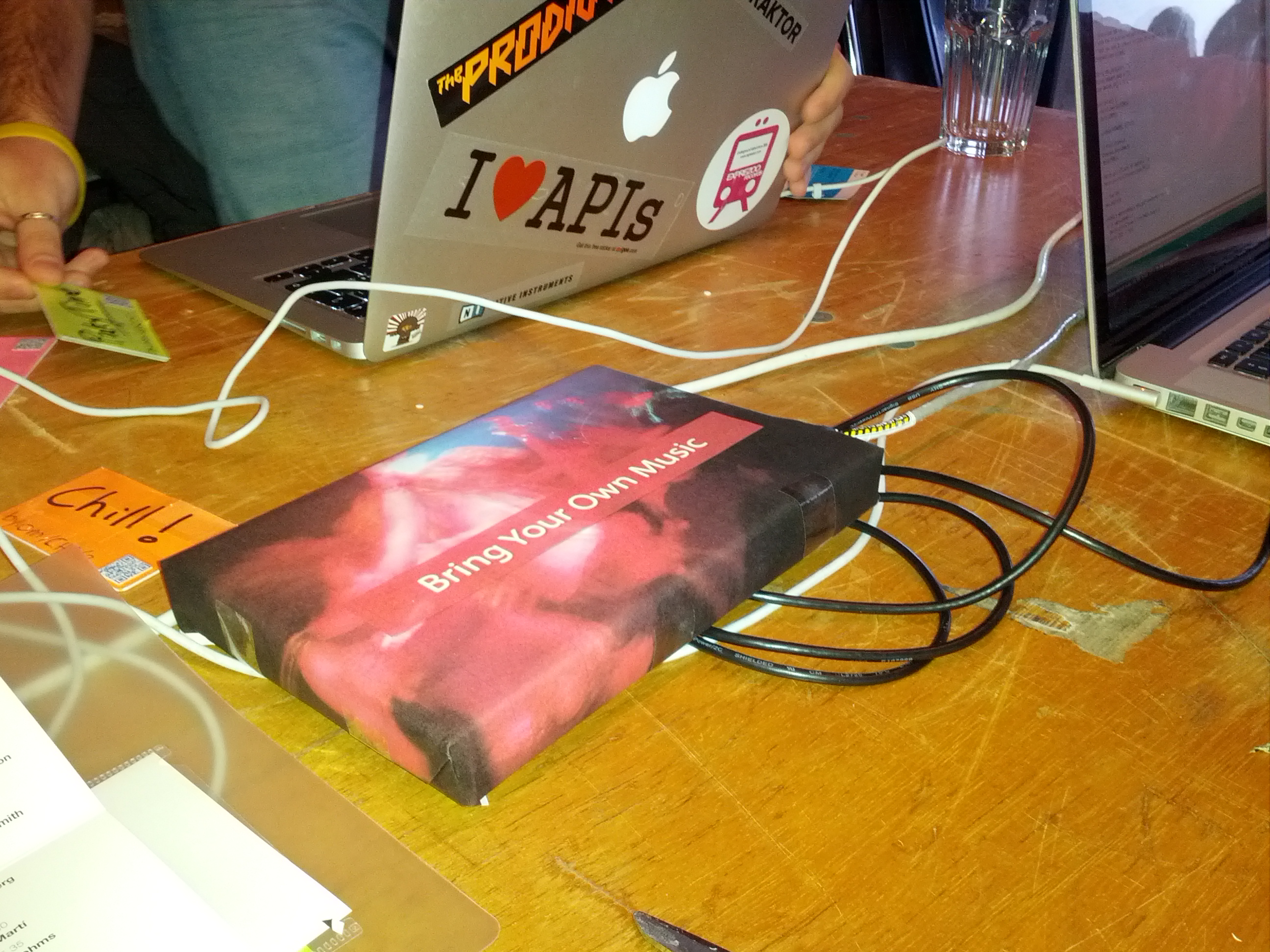 It took us a couple of iterations to get to the final idea we developed: Bring Your Own Music, a toy application that allows users to control music playback through NFC-enabled objects by using an Arduino-powered NFC reader driving a Spotify app.